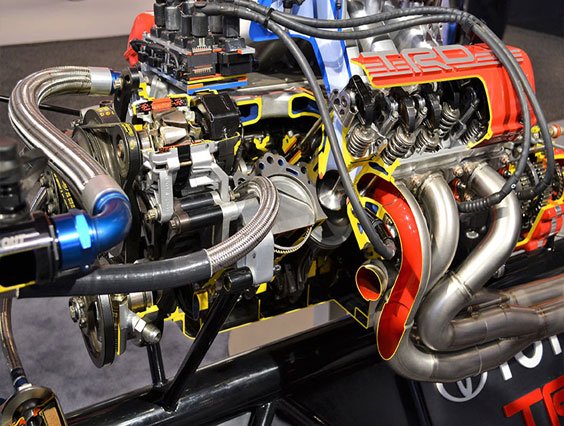 We all understand the importance of the engine within our vehicle and facing issues in these specific areas require immediate and quality attention. When looking for a diagnostic, troubleshooting or repair services for your Sacramento area vehicle, choosing Fast and Friendly Mobile Mechanics will provide you with the experience you need and the results you can count on. Our professionals have been in the auto repair industry for many years and bring you unparalleled experience as well as convenience.
Check Engine Lights
One of the most common issues that plagues vehicles on the road of the greater Sacramento area is that of the check engine light randomly coming on. Many owners may look at this situation, see that their driving is relatively unaffected and run their vehicles for years in this state. Minor issues of this nature though, can lead to much larger issues down the road and getting the diagnostic and repair services you need quickly can be a time and money saving means of dealing with the issues. No matter the problems at hand, you can count on our experts to deliver solutions.
Knocks and Noises
Knocking, squeaking, chugging, there are a variety of different sounds that can signify an issue within your engine and having a professional who understands auto repair take a look and listen to the issue can provide you with the means to remove it from your operation. Making the call to Fast and Friendly Mobile Mechanics will provide you with the assistance you need when it comes to diagnosing and treating all manner of audible issues with your vehicle. When you need a cheap mechanic you can trust for quality services, we're always just a phone call away.
Power Issues
Finding sudden lacks in propulsion within your engine can not only be an issue when it comes to your average commute but can also present safety issues as you can no longer depend on your vehicle to operate as you expect. Fast and Friendly Mobile Mechanics brings you the full range of inspection and treatment options you need in the comfort of your own property. Our mobile auto repair professionals have the capability to narrow down any issue and to provide you with the range of solutions needed to get your vehicle operating to your level of expectation once more.
Engine Repair & Replacement Parts
When issues are diagnosed within your engine, the final step is bringing you the repair and potential replacement parts you need. Even though we provide you with a mobile mechanic service, you can count on our experts to bring you the same level of quality and expertise that you can expect with any service station in the region. We bring you the full range of services you need, while remaining the cheap mechanic service of note within the greater Sacramento and surrounding areas. When you need quality, convenience and affordability, you need the professionals at Fast and Friendly Mobile Mechanics.  From simple tasks like changing spark plugs, to the more intricate work such as manifold replacement, our skilled mechanics are ready to tackle even your biggest challenges.